The sludge dewatering screw presses (thickening screw presses) are used for a continuous dewatering of urban and industrial sludge.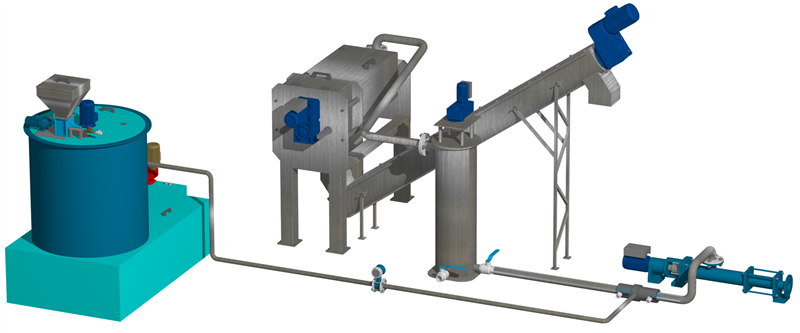 Depending on the nature of the input sludge from the municipal wastewater treatment plants, the output concentration of 18-24% solids can be reached. Sludge falls out of the auger continuously into the container or on the screw conveyor. A slowly rotating auger (within 2 rev. / min.) and the solid screen, due to the small number of rotating parts, provides low maintenance costs. The main advantages are reliable, continuous, fully automatic operation with noise levels to < 60 db, very low power consumption (up to 3kW complete unit with peripherals) and easy operation.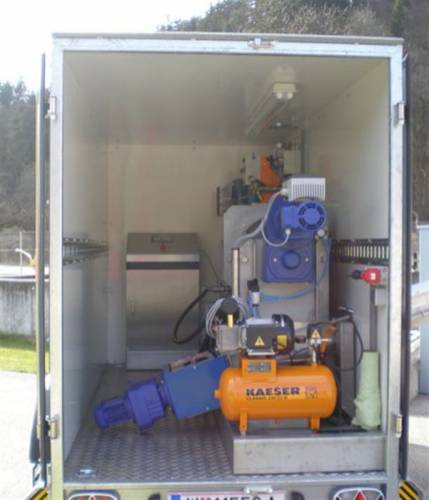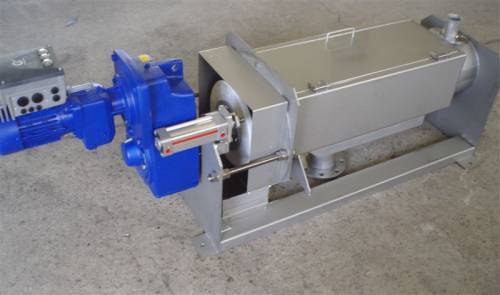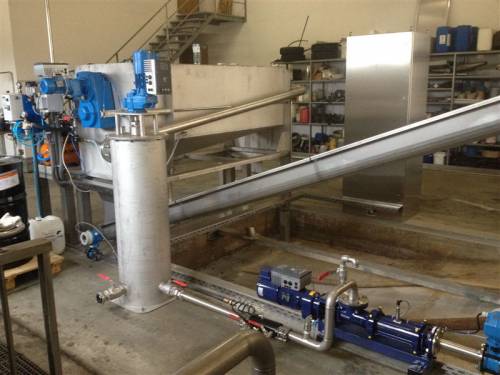 The sludge dewatering screws (sludge thickeners) can be supplied installed on the pedestal structure on the trailer for a passenger vehicle or in a thermally insulated 15" container. This equipment is delivered in collaboration with the renowned Austrian company ACAT (Applied Chemicals Anwendungs Technik), which has many years of experience in this field, and dozens of installed equipment for municipal and industrial sludge.
If the operational tests are necessary, we can offer a mobile unit with the sludge dewatering screw press (sludge thickener), that can be quickly and easily installed at the customer.